I have always been drawn to the look of vintage vehicles and was super excited to see the vintage truck and camper transfers offered by Chalk Couture. I could not wait to do a project with the combination of both and wanted to incorporate the turquoise chalk paste that is my favorite vintage color of the fifties.
I am only a couple weeks into my chalk couture journey so this project was a little intimidating for me, but I just could not wait any longer. 
Stencils in hand and ready to start: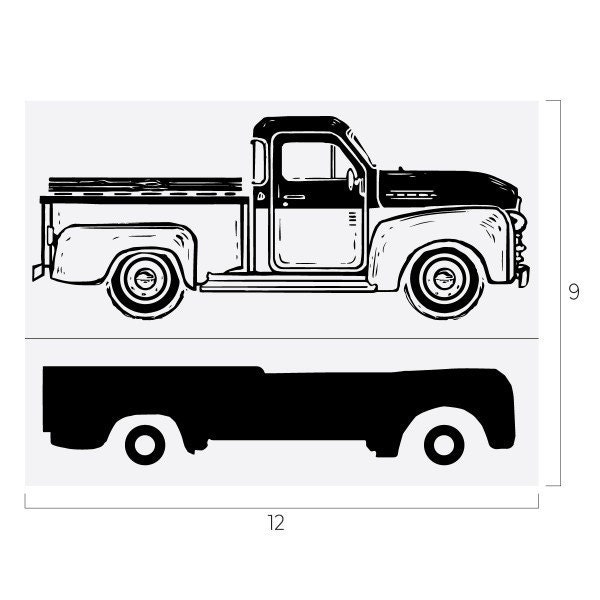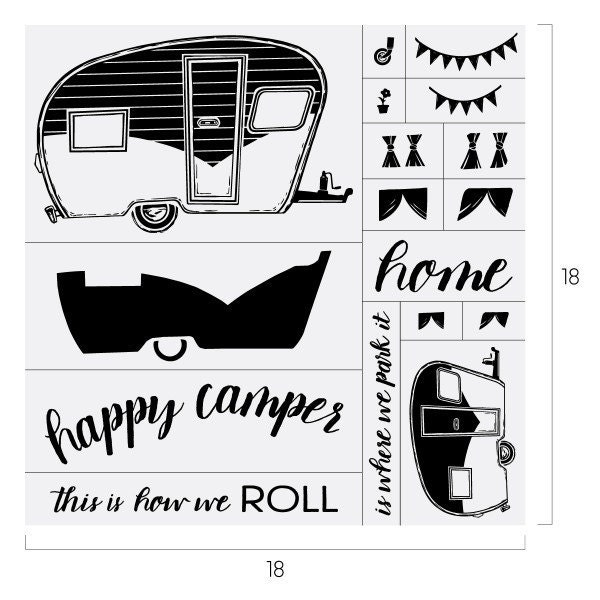 Stencils can be purchased at: www.chalkcouture.com/tamarastreasuretrove/
After days of searching I was able to find a framed wood board in just the right size. First step was to lightly sand and apply a couple coats of black enamel paint. I chose enamel paint as a background/base coat for this project as I knew I was going to make this a permanent design (chalk couture pastes are nice because you can erase (wash off) the design and reuse the board) I was not going for that on this design and would end up sealing after completion to make it permanent to enjoy for many years to come.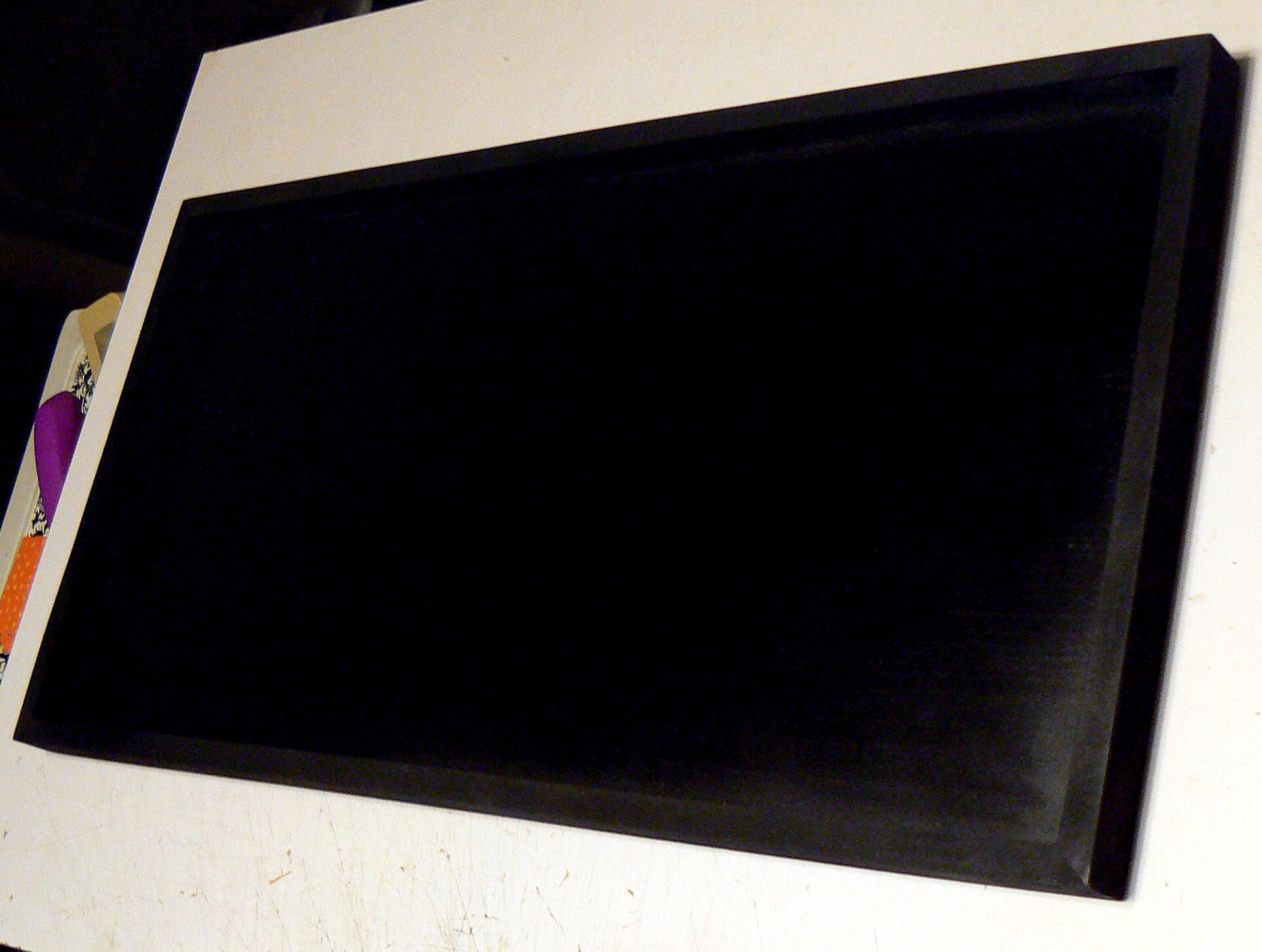 Lined up base stencils to apply the turquoise coat of paste.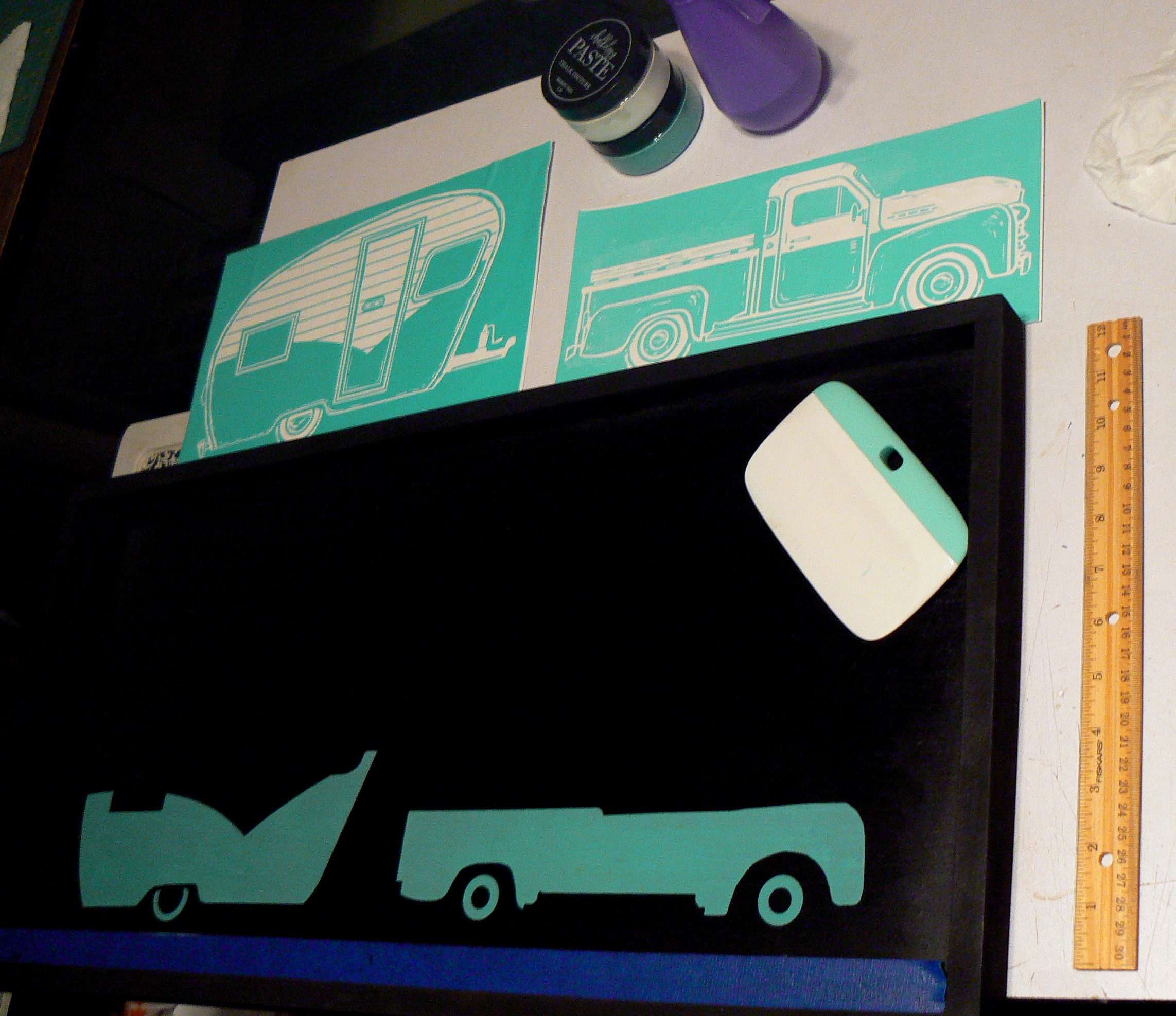 Paste dry time is rather quick but you can use a blow dryer to dry the layers before applying the next layer of stencils and pastes.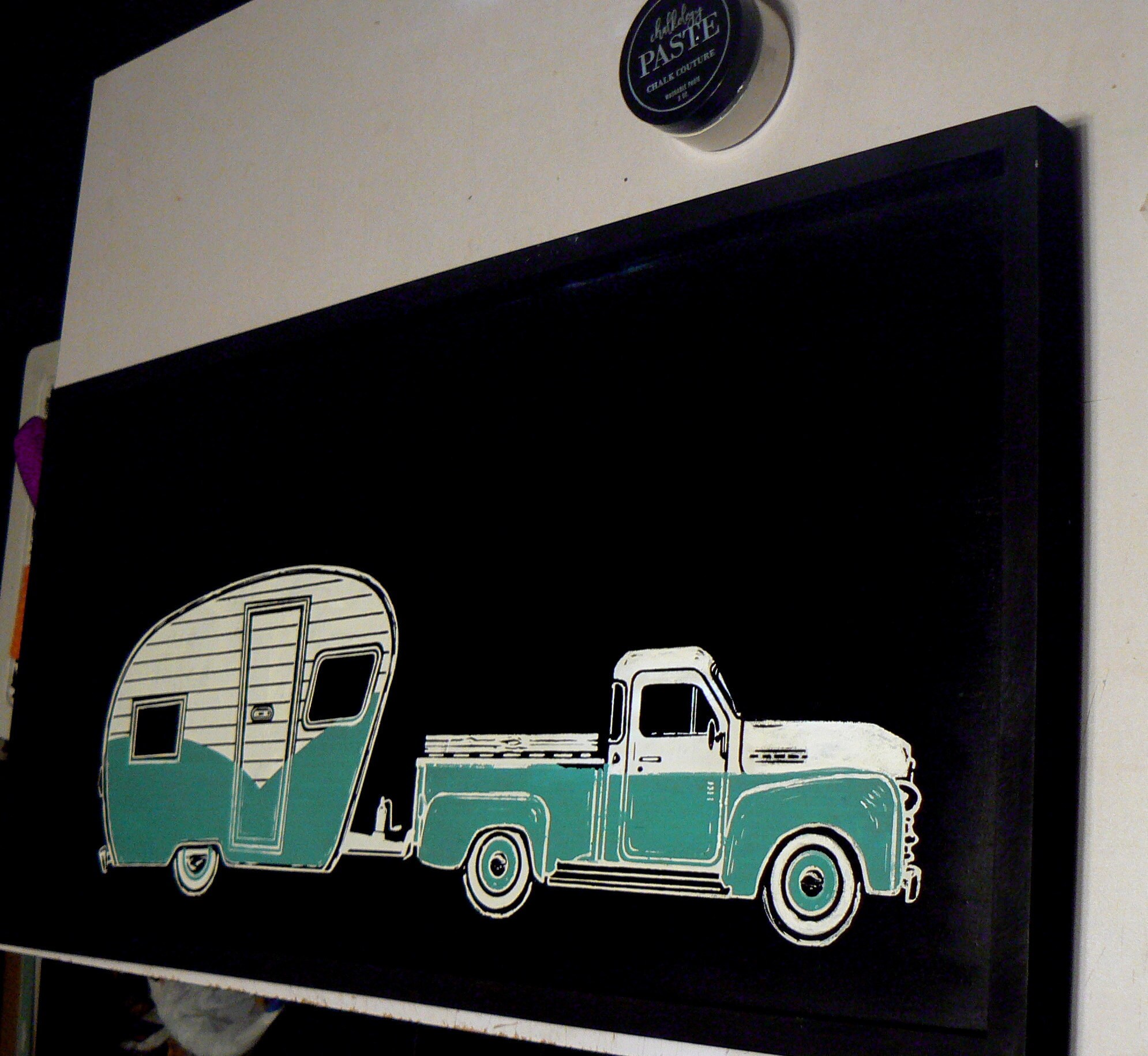 Using the sweet little accent stencils from the camper set I added the curtains in the windows and the flowers sitting in the window sill. I chose "this is how we roll" and did the ombre look with the white and turquoise colors on the lettering. The camper stencil offers happy camper and home is where we park it as other title choices.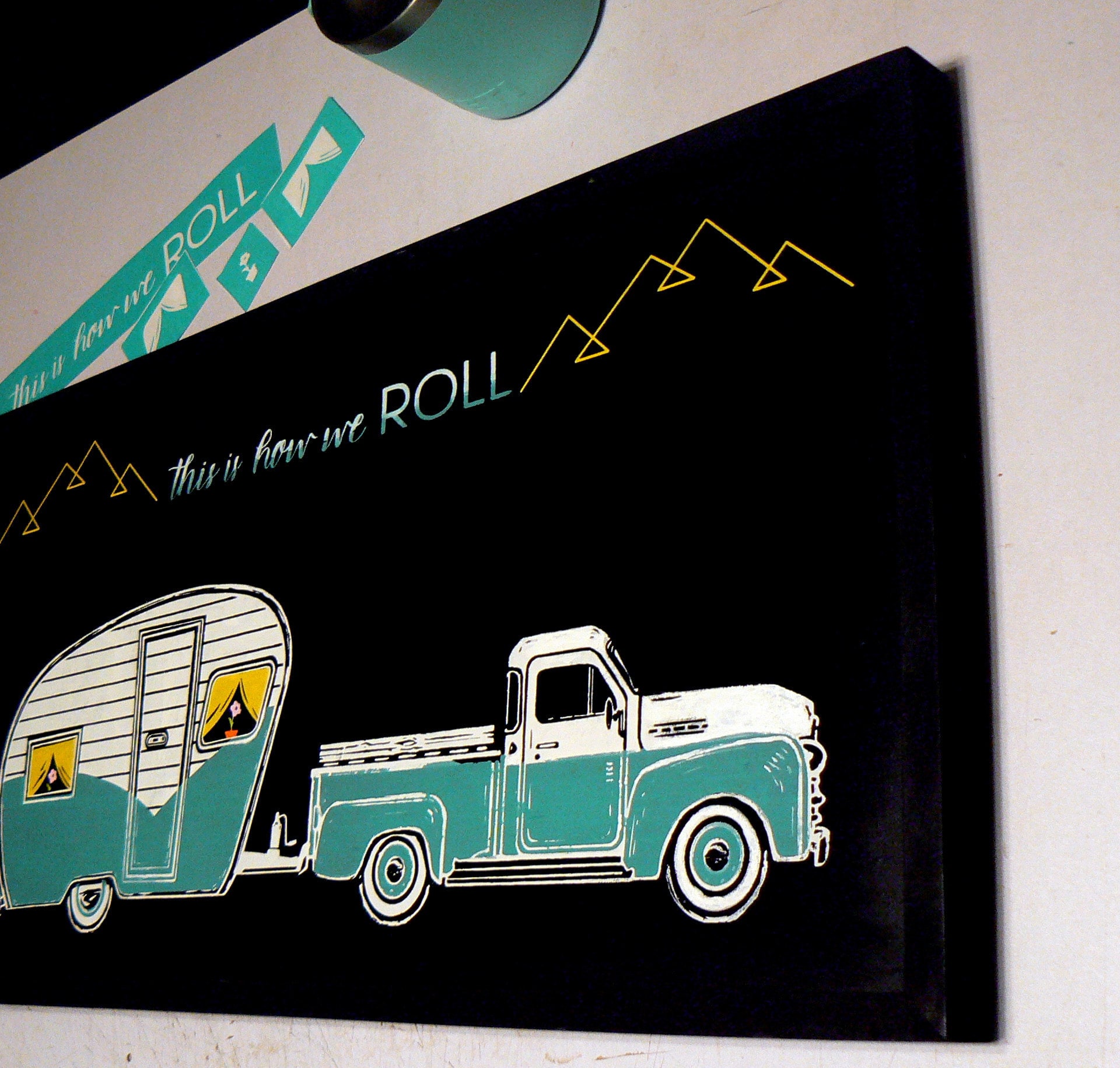 Lastly I applied several coats of clear coat sealer to make this beauty a permanent design.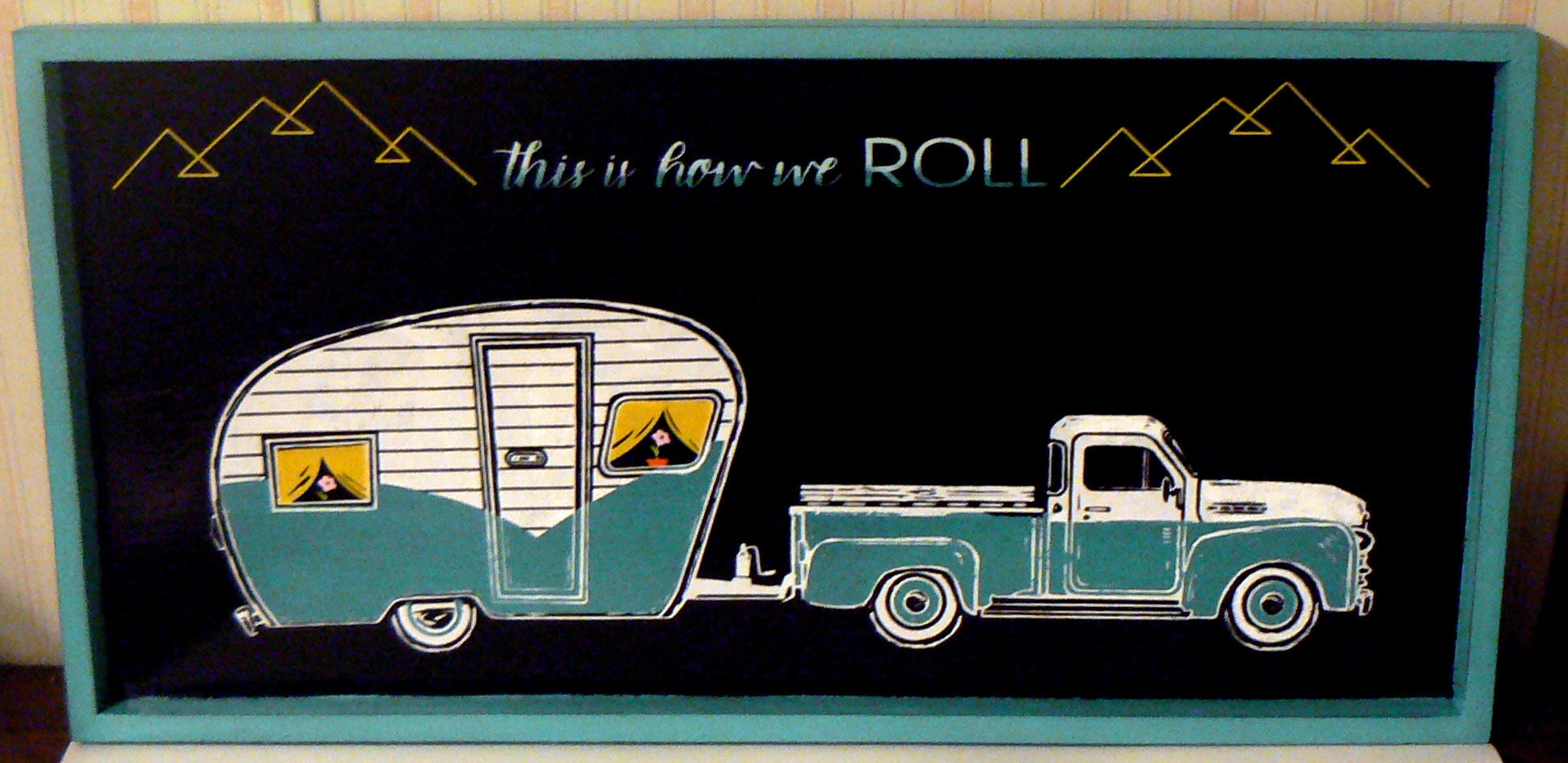 While I was somewhat nervous taking on a project of this size so soon in my journey, I am very pleased with how easy and quick Chalk Couture products made creating this masterpiece.
www.chalkcouture.com/tamarastreasuretrove/
Check out the full line of stencils, array of paste colors, tools and surfaces this company has to offer. Chalk Couture makes it easy for you to release your inner creativity.