Sweetwater Creek State Park is a peaceful tract of wilderness tucked away in Lithia Springs, Georgia.
A local treat for nature lovers and a place for novice and experienced hikers alike to explore the many trails this little gem holds for its guests. 
A wooded trail follows the stream to the ruins of a building, this building, once the New Manchester Manufacturing Company in the 1800s, was burned during the Civil War.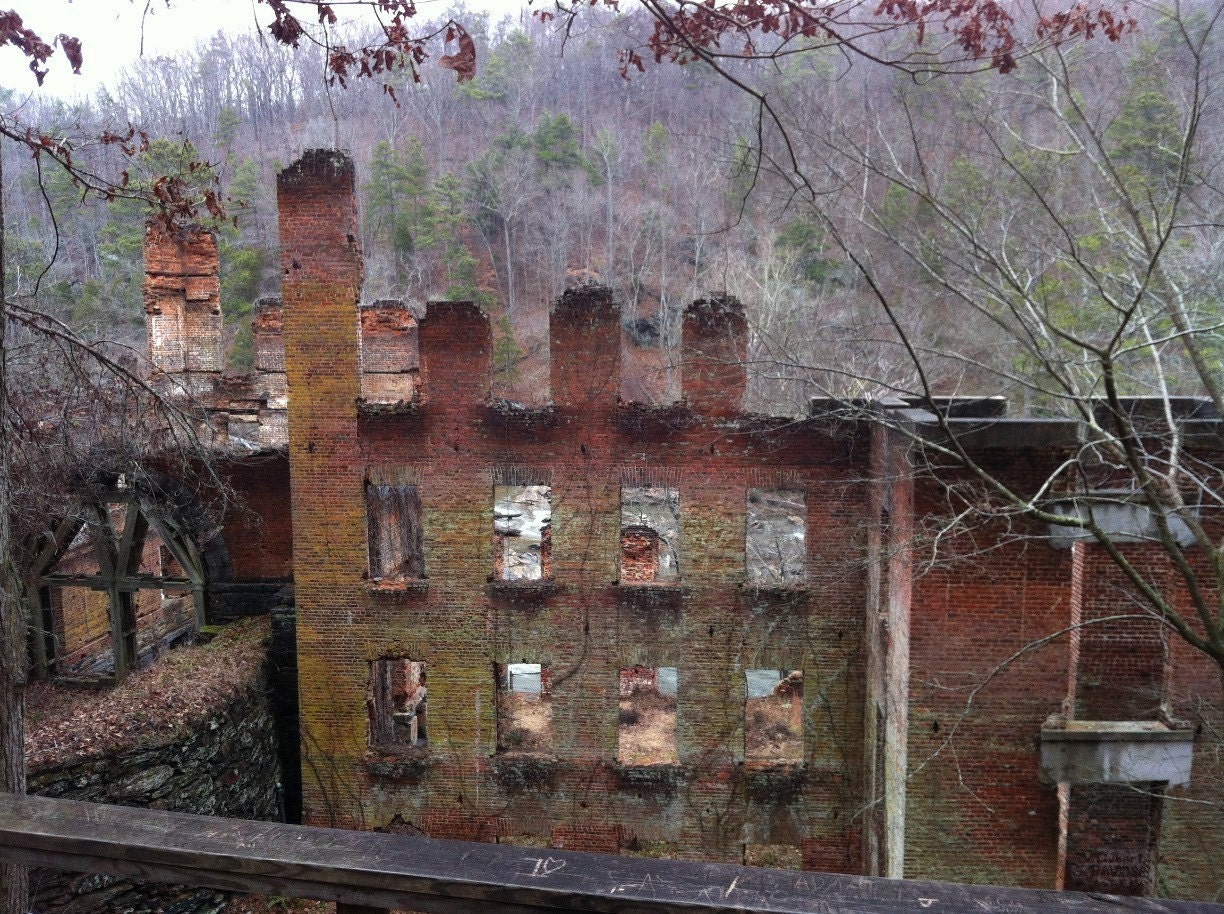 Originally known as the Sweetwater Mill, the mill was created in 1849. 
Made from materials that were created straight from the natural resources at hand, the mill used the rushing waters of Sweetwater Creek to power a cotton mill that supported an entire factory town during its heyday. 
By 1864 the Civil War was nearing its end and the Confederate troops that had protected the area surrounding the mill were forced into retreat. When Union forces marched into the territory they put the entire factory to the flame.
Most buildings that were destroyed in the civil war era were demolished and new construction was built in its place, but because the mill is located in a state park, they've done a great job preserving this piece of Georgia's history. 
This building was also a location that was used in making of the movie Mockingjay the last installment in The Hunger Games series. 
In the movie, this area is meant to portray the ruins of District 13, which was bombed and destroyed during the Hunger Games portrayal of their civil war.
I would highly recommend a visit and hopefully it will become a go to destination for you to spend quality time exercising, picnicking or just spending time with family. 
Don't forget your four legged family member as the trails and park are very dog friendly.
They have introduced a Yurt Village for overnight stays.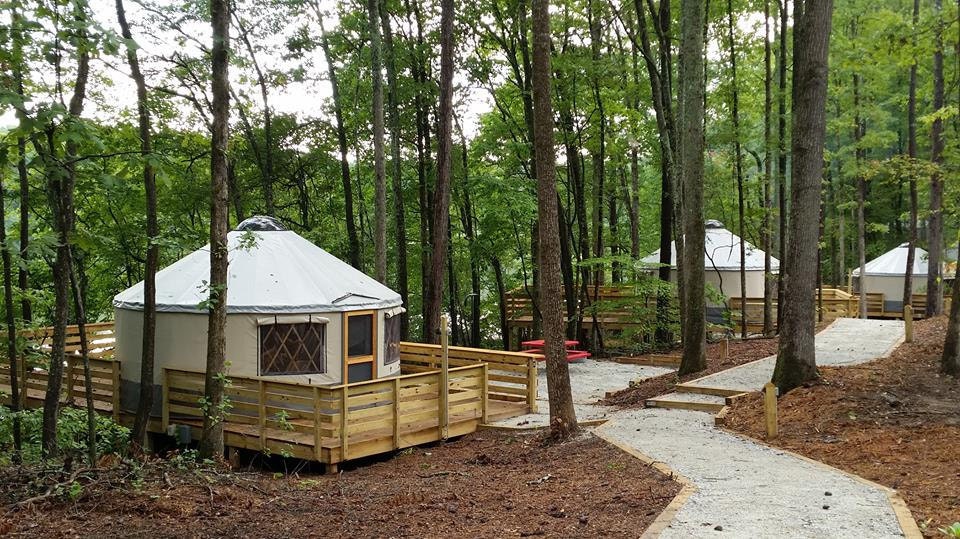 With spring just right around the corner Sweetwater Creek State Park is a great way to get out and enjoy the gifts mother nature has to share with us.