Gypsy cat was a stray that became part of the family back in 2014. I resisted the responsibility of permanent adoption of this little feline but she gave me no choice and now happily resides as an important member of the family.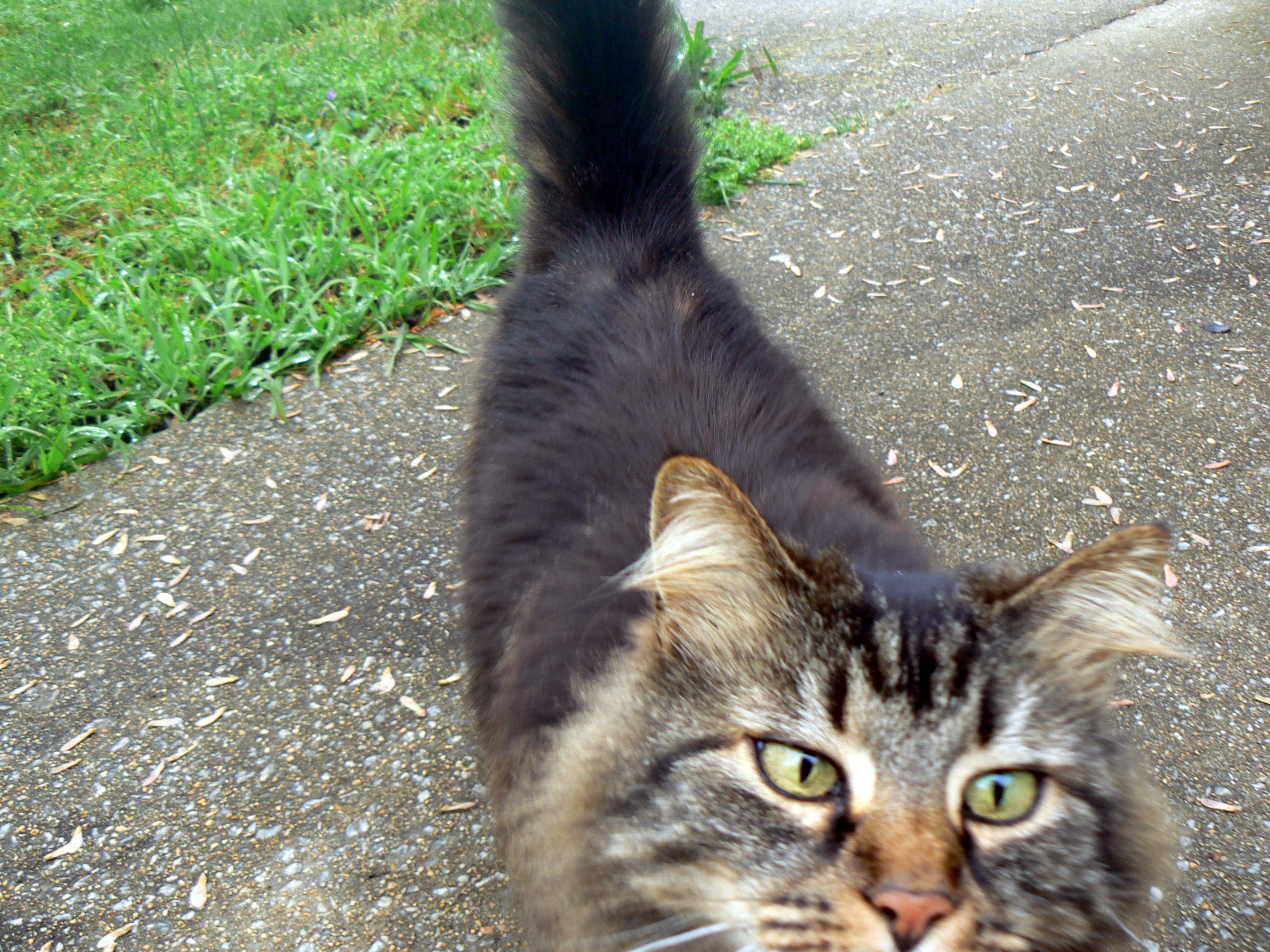 Gypsy (pictured above) was classified as a "stray". I soon learned the difference between a stray cat and a feral cat with the appearance of Reggie (short for Reginald - yellow tabby pictured below) in the spring of 2016.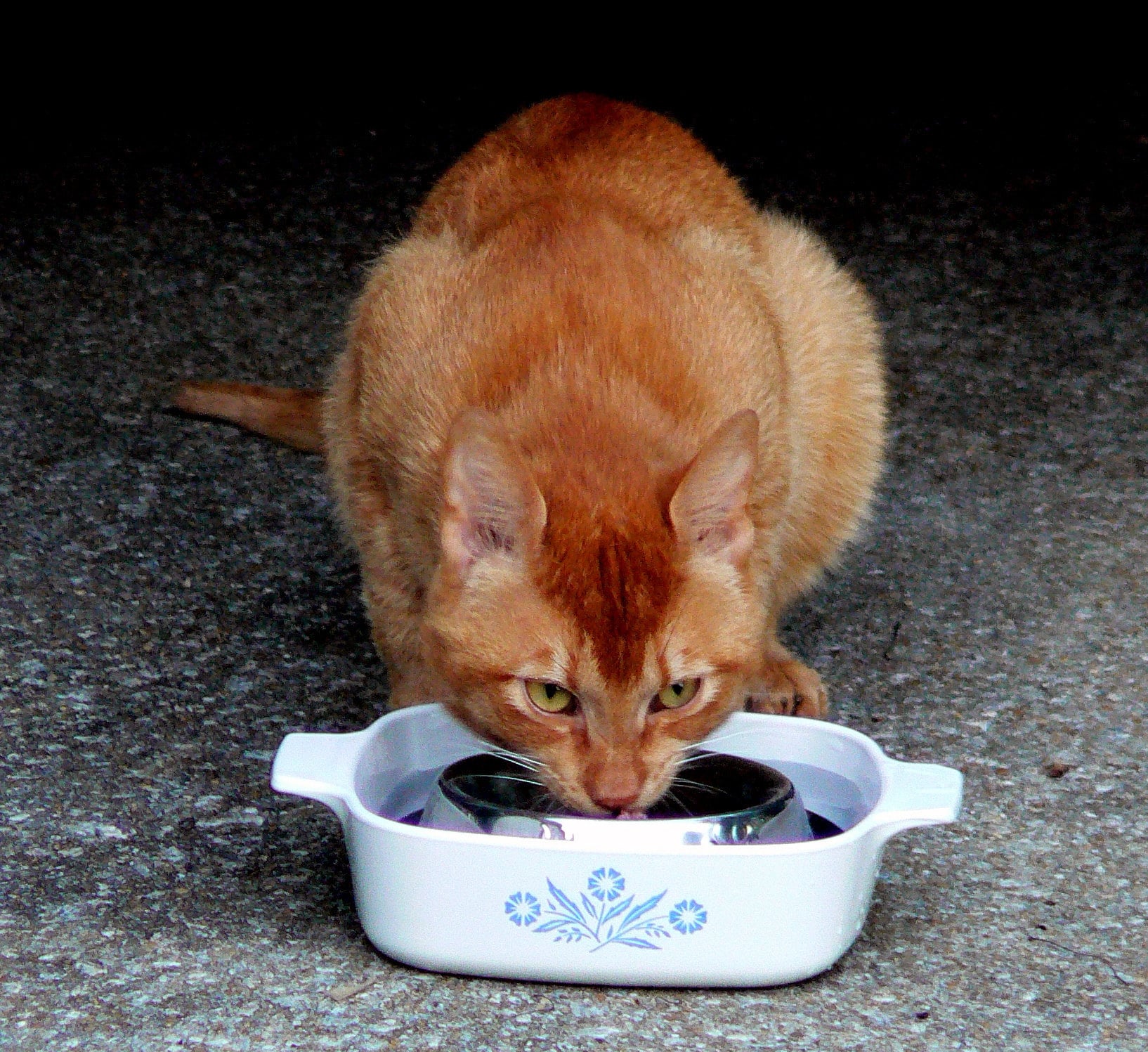 I went out and bought this incredibly malnutritioned tom cat some wet food in hopes of fattening him up. I fed him nightly after dark as he would not come on the porch if we were within sight. Eight months into our feeding routine and no closer to gaining his trust I became concerned about how he would survive winter.
I started researching ways to keep "feral cats warm". I did not have a lot of extra money to buy an expensive cat house but couldn't stand the thought of him trying to stay warm in the single digit nights. 
I did find a easy do it yourself feral shelter plan via Pinterest. 
I ruled out the rubbermaid containers since the walls of the tubs were not thick enough and I couldn't wrap my brain around piecing together styrofoam walls and Reggies comfort factor. Wood was not a good option for me due to the price of wood and pulling out the saw, nails and insulation. Then I stubbled across the thick styrofoam cooler how to instructions (like the meat packing coolers - not the cheaper water/drink coolers) I knew this was the one I wanted to try.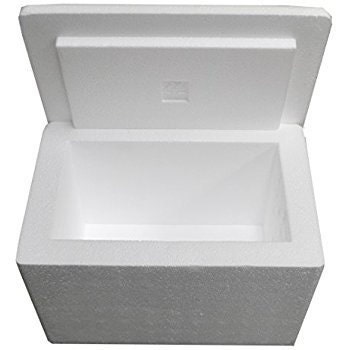 I found a cooler with the nice thick walls, purchased some hay (not straw as straw retains moisture) and I was ready. I turned the cooler upside down (with the lid on the bottom) cut a 5 ½" opening in the center for the door (I thought this was way too small as Reggie is a rather tall and long tom cat) but everything I was reading assured me it was big enough for a cat to squeeze in but was small enough to keep wild animals out.
It was a month or so before I knew if he was using it but one morning he was spotted coming out of his warm toasty shelter.
Gypsy has been found using it a couple of times during the day (the 1st picture above actually shows her sleeping in it)
Lots of detailed plans can be found on pinterest.
Todate Reggie (on the left below) still will not let me too close. I have resolved myself to the fact I will never be able to pet this handsome feral fella but he knows he has a place for food and a place to stay warm during the cold winters night. He also seems to enjoy hanging out with Gypsy (on the right) during the day.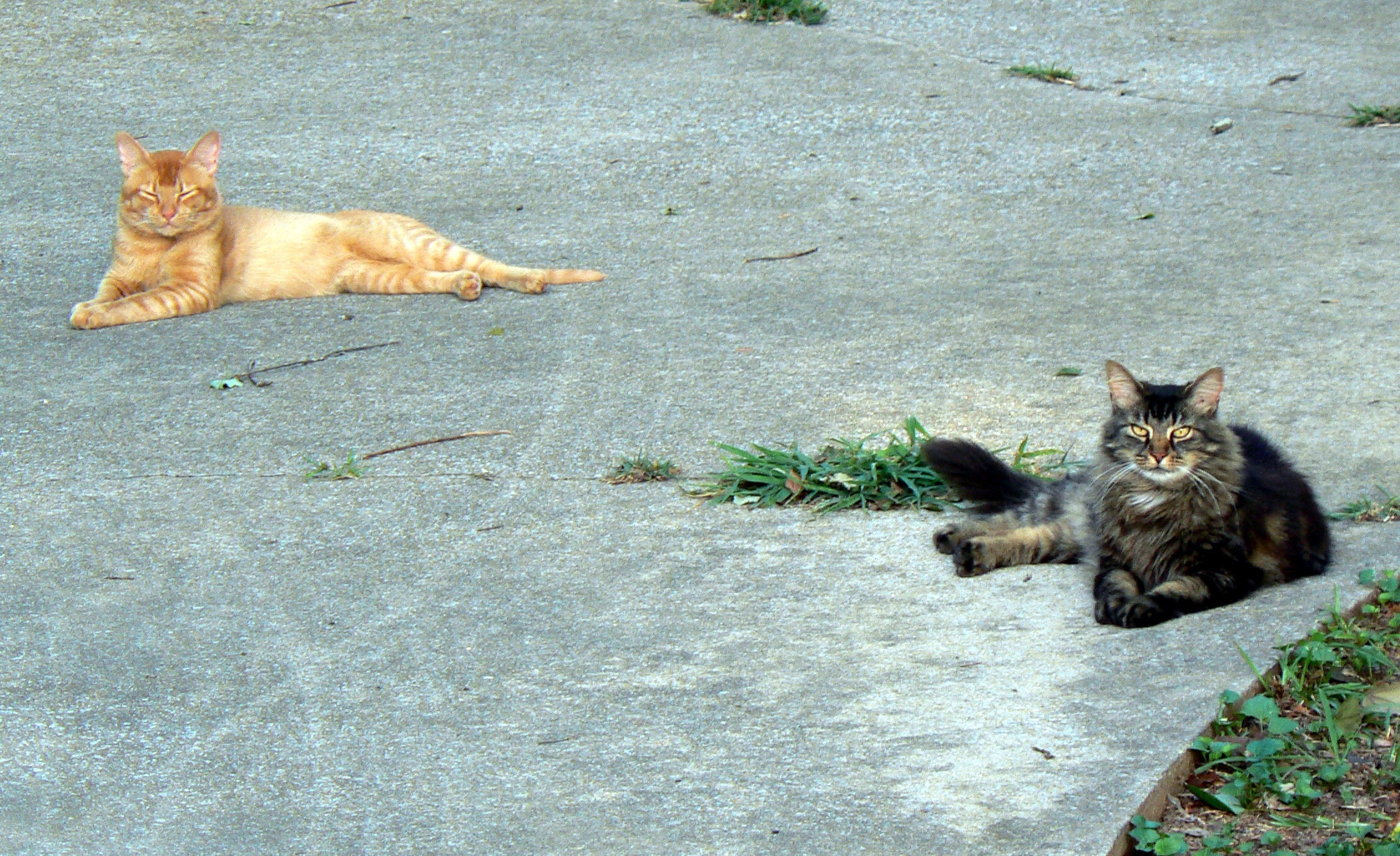 On a side note I was able to introduce a once per month "edible" flea pill in his wet food so this past summer he reaped the benefits of the Comfortis flea treatment. Had to resort to this since apparently he will never let me close enough to apply traditional topical flea meds.