In 1886, 34 years before women in the U.S. earned the right to vote, David H. McConnell, helped give them the chance to earn an independent income. He didn't set out to create a beauty company, in fact, McConnell was a traveling book salesperson and most of his potential customers were housewives. With few advertising outlets in those days, McConnell used a then-popular gimmick—offering a free gift in exchange for a moment of the potential customer's time. This inspired McConnell to work with a local pharmacy to create a fragrance that he could give away in small quantities to those who were willing to listen to his book pitch. Customers started taking more interest in the fragrance than they did the books McConnell was selling which in turn caused him to give up book selling and start selling perfume. 
Based in New York in 1886, he launched a line of fragrances under the name "The California Perfume Company". The company started calling itself Avon in 1928, named after the birthplace of McConnell's favorite playwright, Shakespeare (Stratford-upon-Avon, a medieval market town in England's West Midlands, is the 16th-century birthplace of William Shakespeare).
McConnell realized the best way to market his products to women would be to hire women to sell them. He hired his first female sales representative, Persis Foster Eames Albee, who was a wife and mother of two, and is credited with creating the company's system for distributing products.The company allows its employees to purchase products and literature, and resell the items on their own time in their own style—exactly what McConnell was doing as a book salesman. 
In 1887 one year into his perfume business, McConnell, thanks to Albee, recruited a team of 12 female representatives to market his 18-piece fragrance line. In 1905 the company launched Outlook magazine, a publication for sharing advice to employees and keeping representatives up-to-date on company news. The following year, Avon had enough products to release a sales catalogue, a move that helped sales grow tremendously.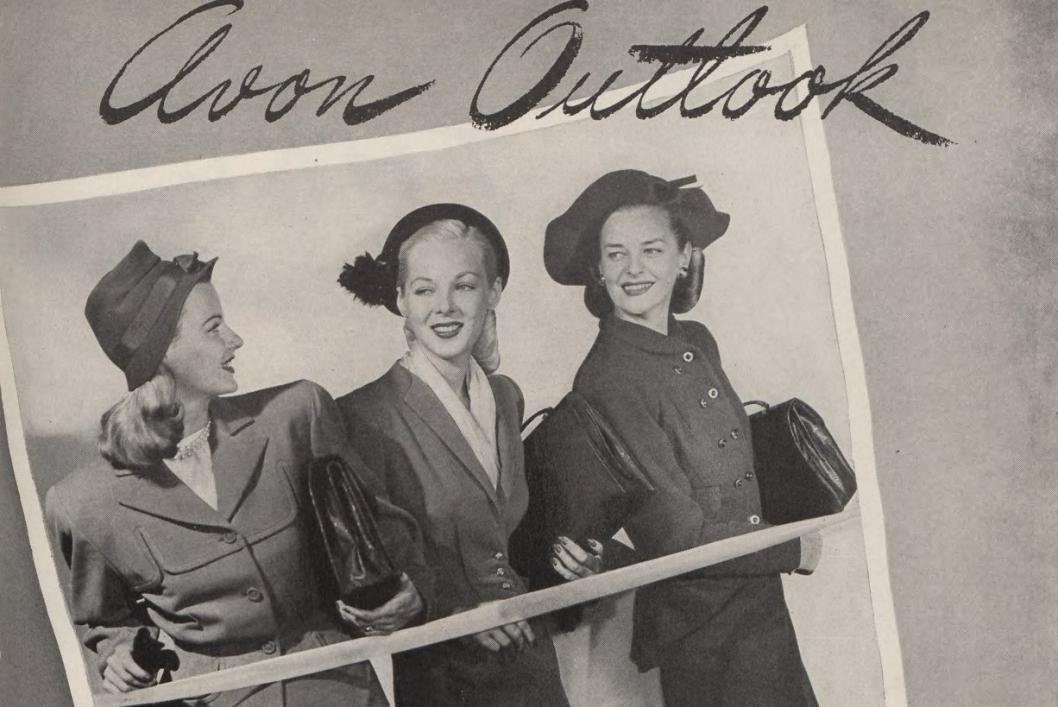 By the time the '50s came around, Avon launched its iconic "Ding-Dong Avon Calling" ad campaign. It ran from 1954 through 1967, making it one of the longest-running and most successful ad campaigns in history.
In addition to new scents, other products were quickly added to the California Perfume Company's product line. Popular early items included spot remover, Witch Hazel Cream, machine oil, mending cement, Almond Cream Balm, food flavorings, Tooth Tablet, and carpet cleaner.
Avon "Collectibles" became popular in the early 1960s, when Avon began producing a line of novelty containers for its perfumes and colognes.
The company expanded its line of collectibles through the 1970s and '80s, selling jewelry, decorative plates and steins, holiday ornaments, and more. One of my personal favorite Avon collectible is Cape Cod Ruby Red Glassware a design that is based on an old, sandwich glass pattern and inspired by the lacy delicacy of the classic Roman rosette pattern, introduced in 1975 by Wheaton Glass for Avon. They were commissioned to do the pieces, since they were already making decorative decanters for them. Avon chose to call their new dinnerware the 1876 Cape Cod Collection because it recalled the beauty of this quality glass and the spirit of the 1876 Philadelphia Centennial, which celebrated the 100th anniversary of the Declaration of Independence and the area where sandwich glass originated.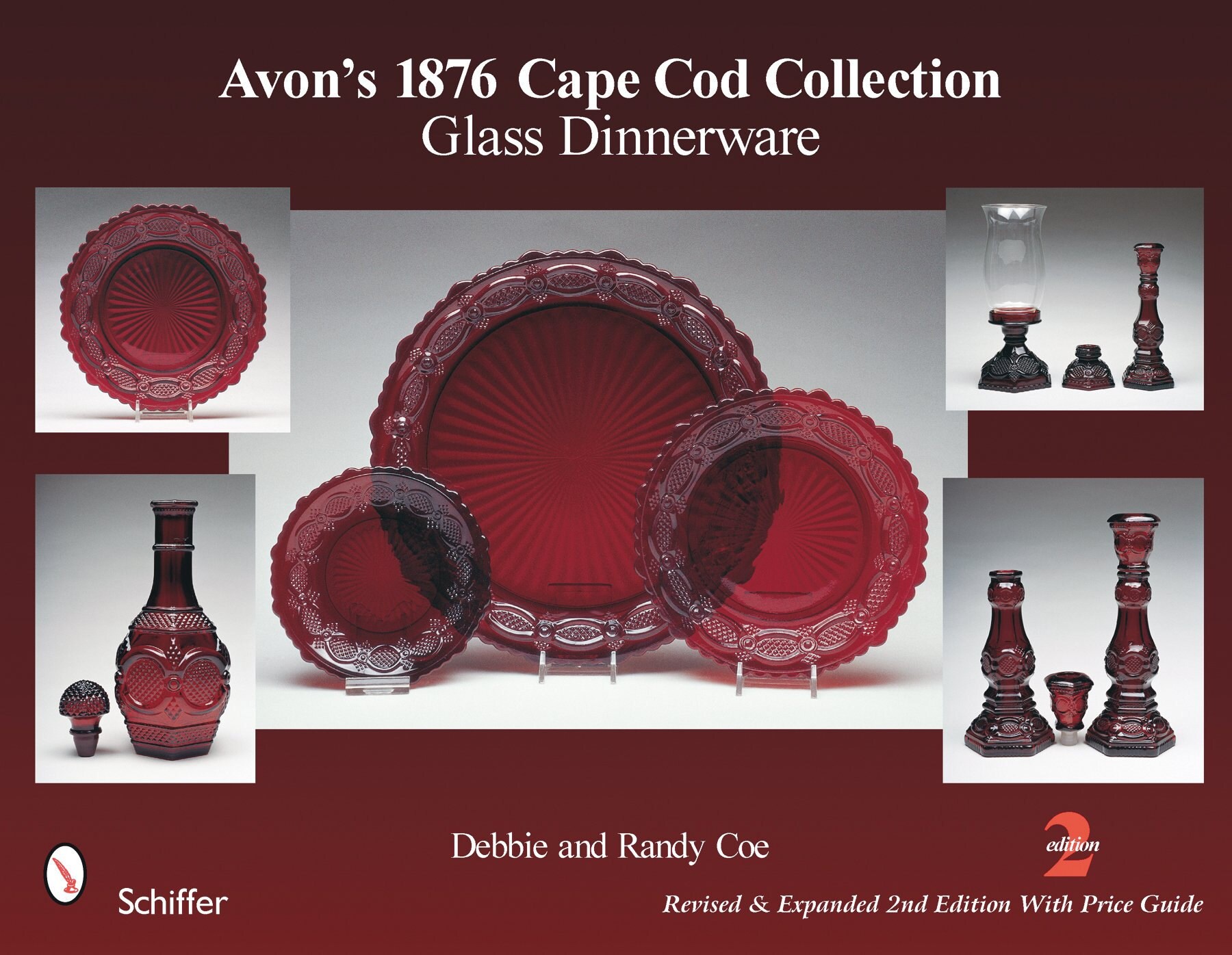 Official products are sold directly through Avon's sales reps and will come with certificates of authenticity. Some products, like their steins, are sold in limited, numbered editions, while holiday goods such as plates or ornaments are designed to be unique each year. The older retired products can be found on popular online websites.
Avon is highly collectible and my favorite book to get an idea of the pieces available along with the value is: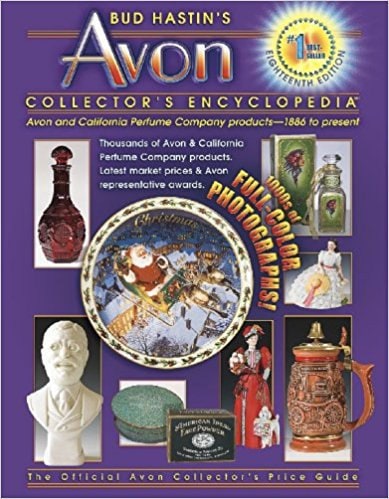 One hundred and thirty one years after it was founded and Avon is still a very lucrative way to own your own business.
Information gathered for this post at Avon.com, beautylish.com,encyclopedia.com,