In previous posts I have made mention of my breakfast routine which consists of the Garden of Life Meal Replacement Shake, strawberries and almond milk.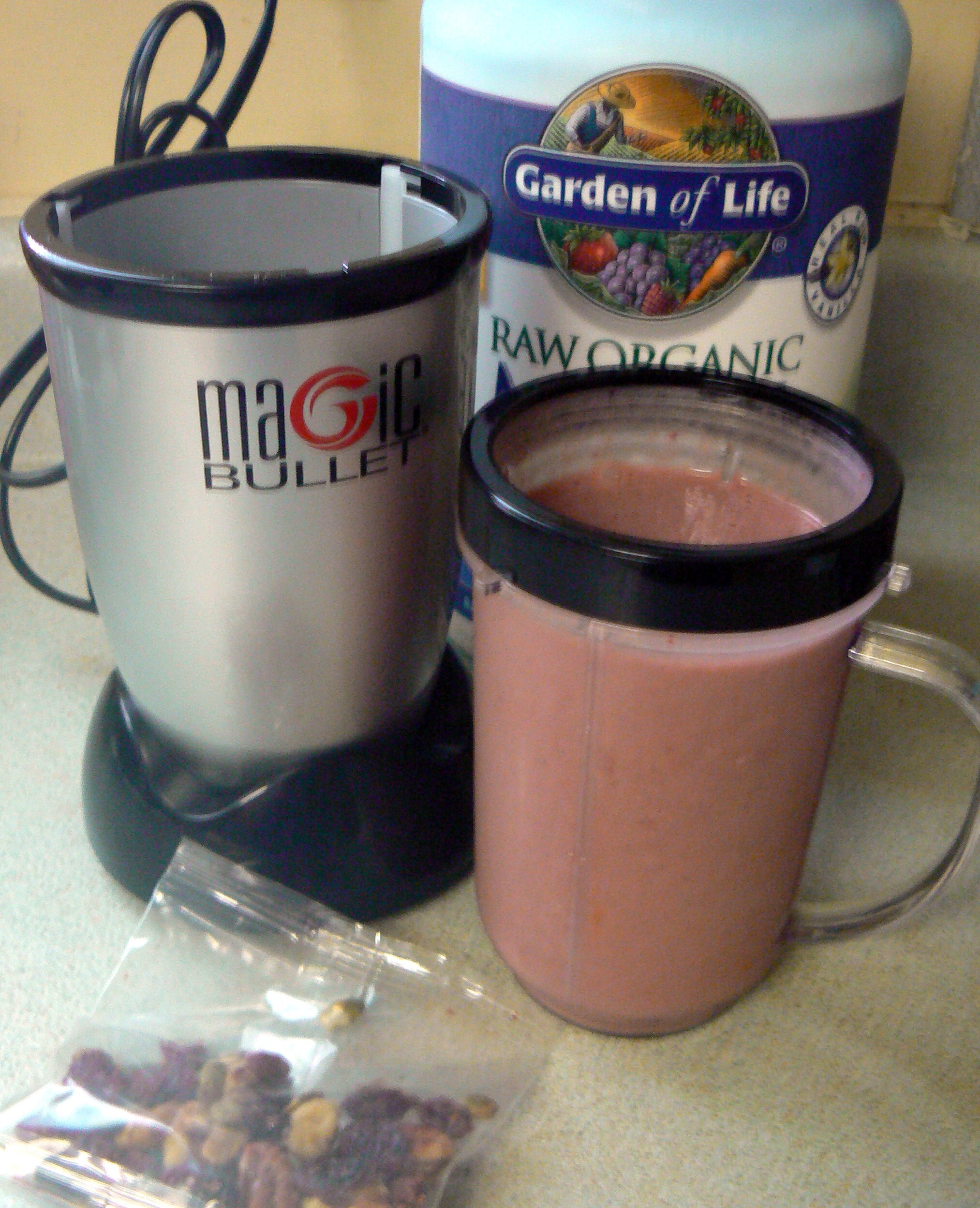 I have been drinking this shake since January with my cumbersome, hard to handle blender. Clean up is not fun, it is large, clunky and very loud to use. The base of my blender started leaking last week which forced me to shop for something different. 
I found the magic bullet on sale for $39.99 and I thought I would give it a try. This small compact blender is a dream to use. One of the blender cups comes with a handle, so I put the ingredients I want to blend, attach the blending base and within a few seconds I have my shake ready in the cup I will drink from (just take the base off and add the screw on cup rim). Clean up is easy peasy.  
I am quite please with my purchase and wanted to share it with you.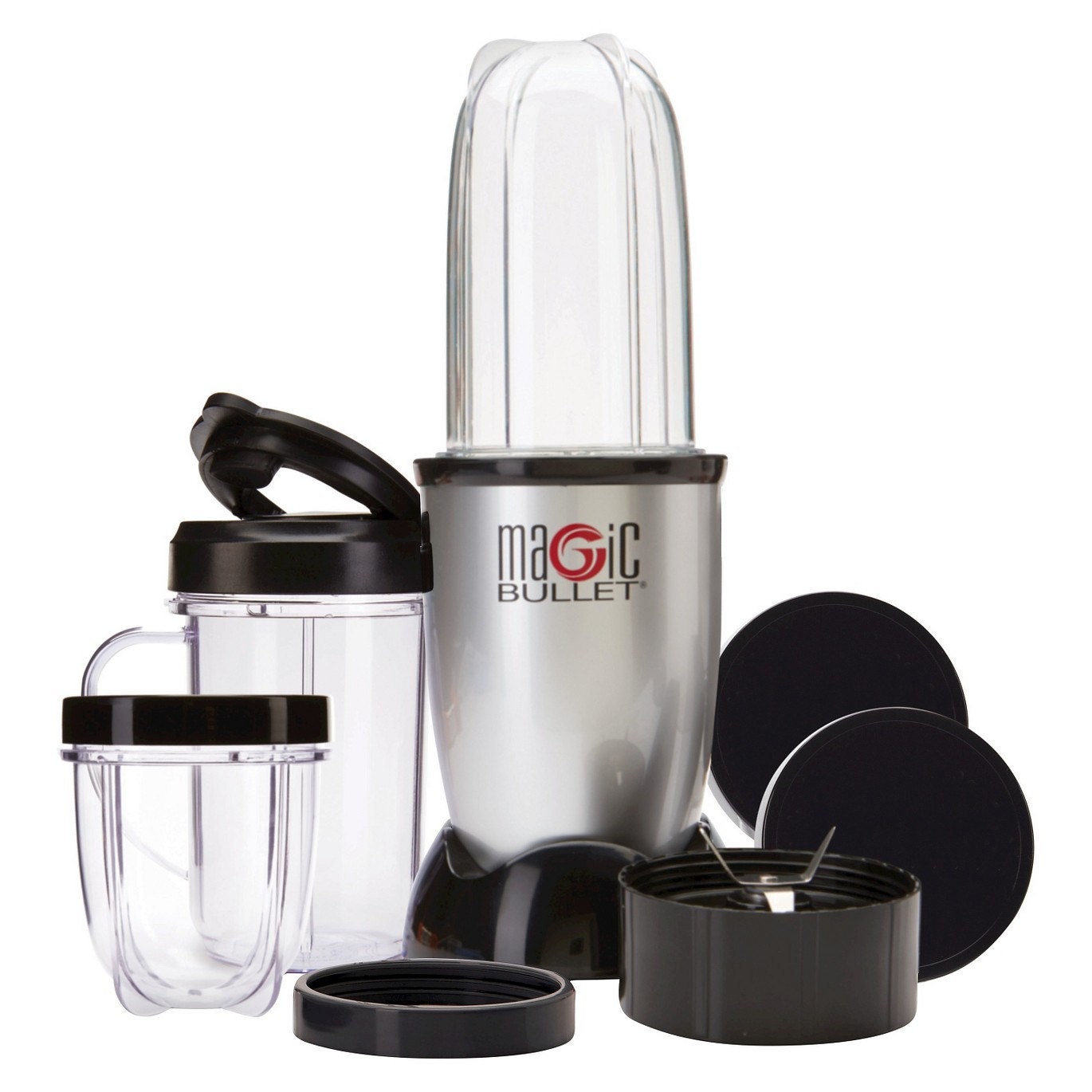 Magic Bullet Blender 11pc Set
Details
Make delicious party dips like salsa, pasta sauces, frosty milkshakes and more with the Magic Bullet 11-piece blender set. This set includes a high-torque power base, tall cup, party mug, 2 lip rings, travel lid, 2 resealable lids, blending blade, and a 10-second Recipe Book. The Magic Bullet Blender blade and bullet-shaped design help circulate the food back to the Cyclonic Cutting Zone for quick processing. This 250-watt blender grates, grinds, blends, chops and mixes drinks in high speed to save you time. You just need to place the bullet cup or the mug on the high-torque power base and press it to get lip-smacking smoothies or frosty treats. This stainless steel Magic Bullet blender comes with a recipe book.