Check out the Owl Trivets that I offer in several color finishes to fit any home decor theme.
These serve as a good display piece to have on your dining room table, kitchen counter or party buffet to put warm dishes on. 
Another way I have had customers use trivets is to hang on the wall for stylish wall art.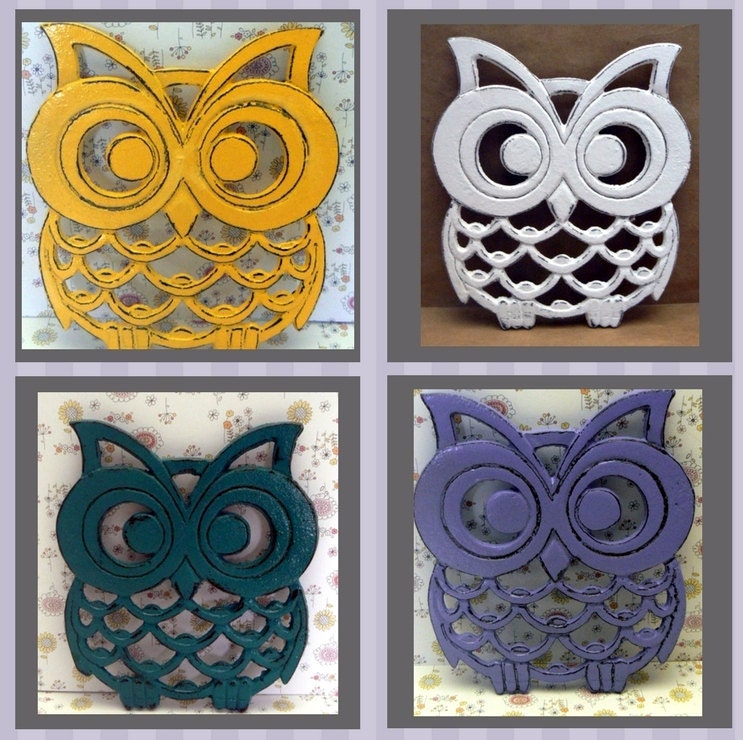 Click on the little search glass icon and enter Owl Trivet to see all the color choices available for purchase.
Would make a unique great gift idea.