My new obsession is Fairy Garden displays.  
I had every intention of finding an old radio flyer red wagon to display my fairy garden in outdoors. When I started picking up pieces and realized how expensive this new found hobby of mine could be I changed my mind rather quickly.  
Why? Because I did not want the weather and other outdoor elements to ruin these little pieces of treasures I was collecting.  
I had a small curio cabinet that I was cleaning and the top shelf came loose, fell on the two shelves below and broke all three. If you have ever had glass cut you know that glass is more expensive than the cabinet. It sat empty for months till one day I decided it would be the perfect place to display my fairy garden pieces.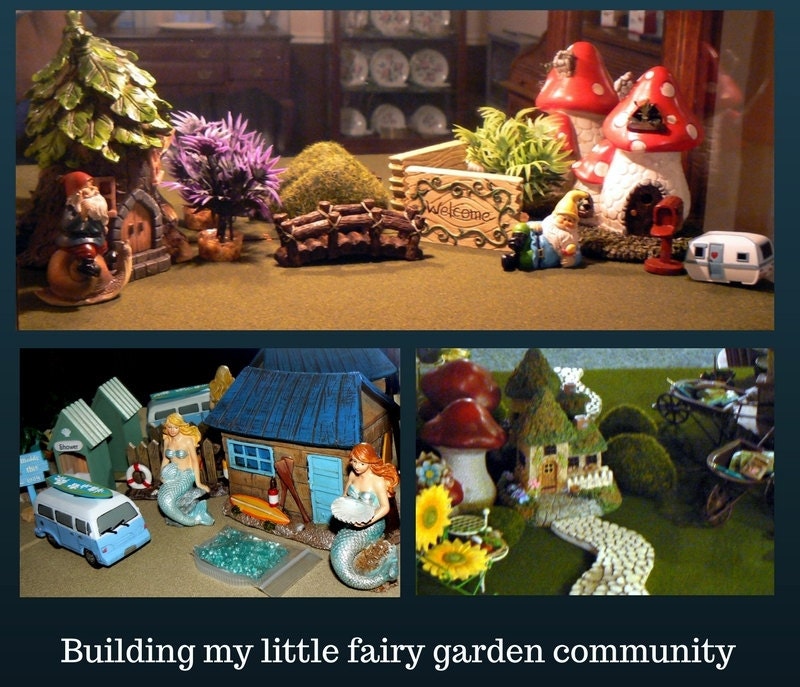 I cut some shelves from thin but sturdy plywood, painted the underside and covered the shelves with sheets of ground cover that can be found in the train section of most hobby stores. Two shelves were the classic green grass cover and the other sand cover for my beach themed shelf. I started adding pieces and while it is still a work in progress I believe it is coming along rather nicely. 
This week while running errands I made a stop at Michael's and they had the Tiny Treasures Fairy Garden pieces all on sale for 50% off. I picked up just a few LOL that I would like to share with you as my fabulous finds of the week.