Knobs serve a function as a handle or something to grab onto when opening drawers and cabinets. They do not always have to be classic brass,silver or bronze.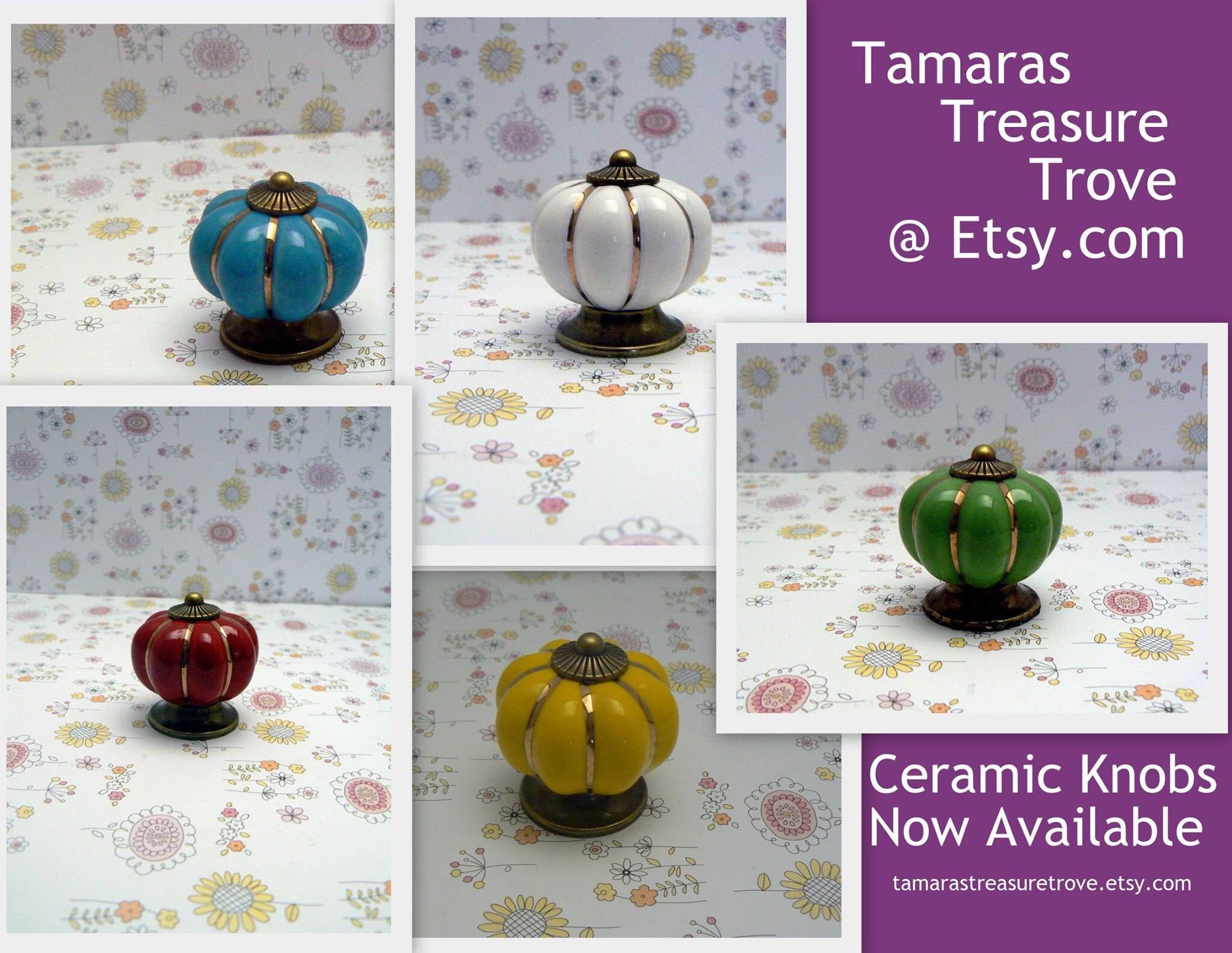 You can find decorative fun and colorful  knobs in stock and ready to ship in the Knob Section of my shop.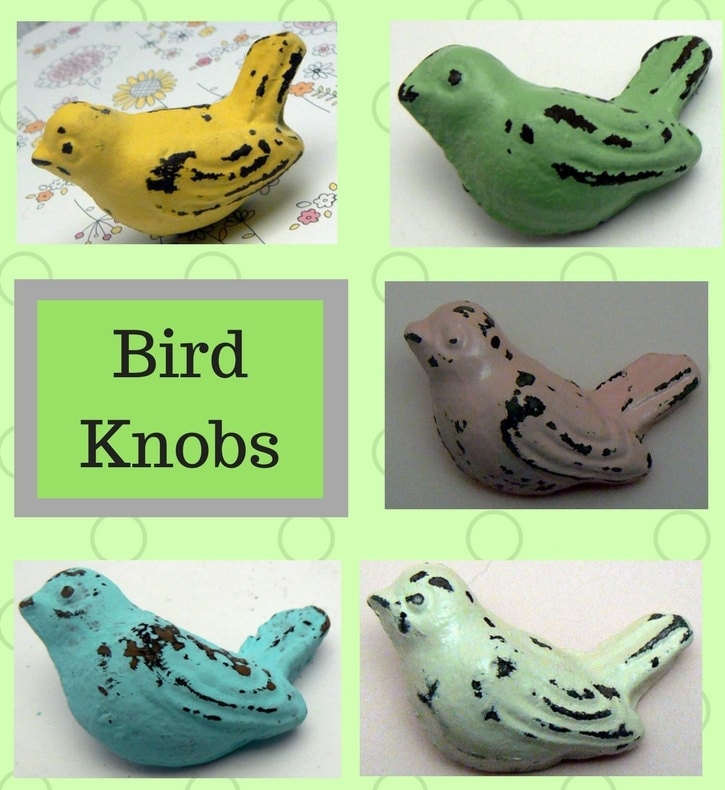 Knobs can be used in other craft/decorating projects that can add color and a unique twist on functional home decor.
Attach to the lid of a mason jar to give the age old classic a modern update
Attach to a board (as many as you like) to create a coat, purse, key, leash, etc. hook(s)
Add to the bottom of a box or drawer to serve as stylish feet
Glue atop a covered butter dish
Tried and true drawer fronts of furniture
Jazz up kitchen, bathroom, laundry room cabinet