I make these fun little coasters to sell and for my personal use. 
Through  trial and error I have found the best tiles to use for these types of projects are the tumbled marble stone. The slick ones tend to have the image slide or pull up after prolonged use regardless of how many protective coats I applied. The tumbled marble stone has a slight roughness to it that gives your image a surface to adhere to.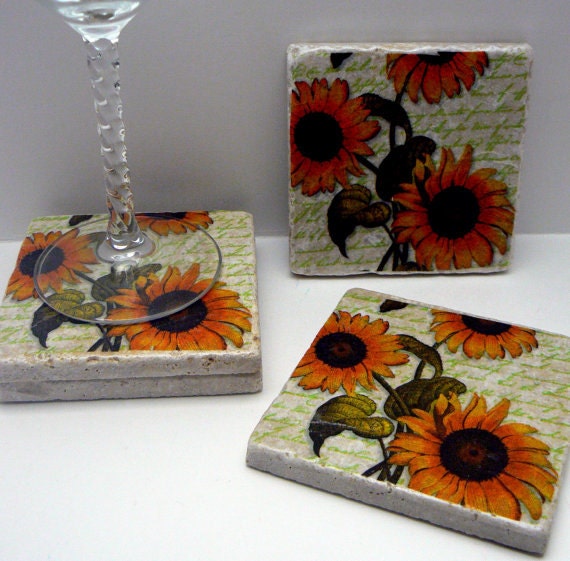 My image preference is cocktail napkins. You will need to gently pull the tissue backing off the napkins to make the image thinner (do this slowly to prevent tearing). You are now ready to cut in 4x4 squares  and begin the process of: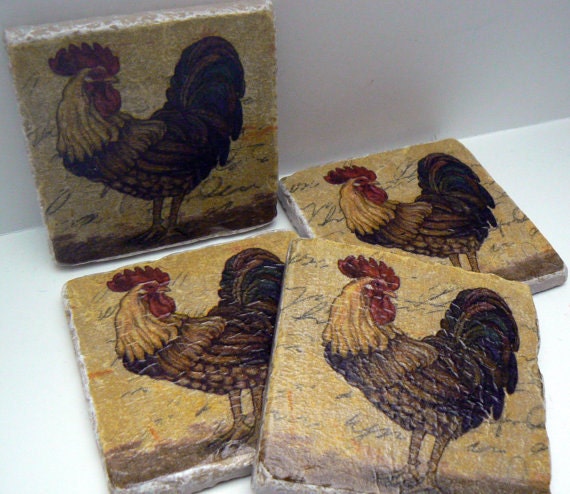 Apply 1 coat of Mod Podge to front of tile (sponge brush is what works best for me)
Place tissue/wrapping paper on the wet Mod Podge, must dry thoroughly or you risk tearing of the paper.
Apply 2 coats of Mod Podge on top of the glued tissue/wrapping paper (keep your brush strokes going in the same direction to keep the streaking down)
Apply 3 coats of Polyacrylic for waterproofing (allow 6-8 hrs dry time between coats).
Stick felt pads to the bottom of each coaster. ...
Let them sit for 3 days before using for proper sealing time otherwise they may be slightly tacky.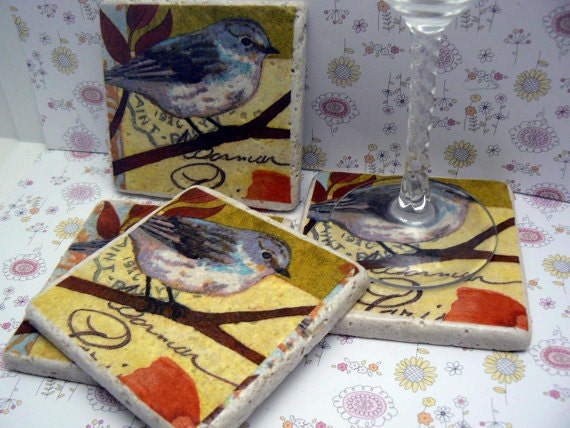 You can use wrapping paper, scrapbook paper, photos printed on matte paper, book pages, sheet music or pretty much any other paper product.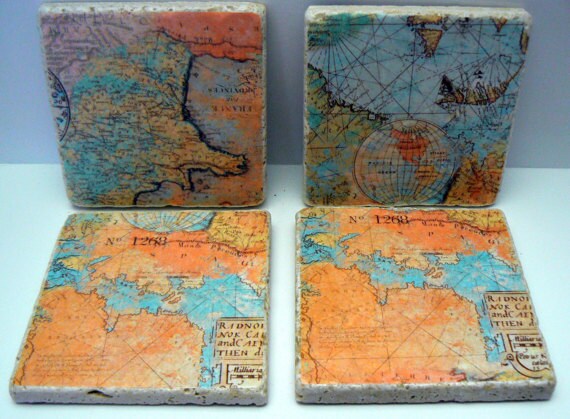 To see them check out the Coasters/Trivet Section in my online store.